For Immediate Release
Robert Reynolds Celebrated for Dedication to the Arts Robert Reynolds is honored to have his Southwestern landscape impasto oil paintings at Acosta Strong Fine Art in Santa Fe, NM and the Insight Gallery in Fredericksburg, TX.
LA MADERA, NM December 11, 2019, Robert Reynolds has been included in Marquis Who's Who biographical volumes, selected for his excellence in the Arts, specifically his highly-collectible oil paintings. As an avid outdoorsman and naturalist surrounded by miles of New Mexico beauty, Reynolds has become known for his dramatic palette-knife strokes and luscious color in his contemporary-impressionism impasto landscapes. Reynolds has been called by critics and collectors alike "a master of luminous palette-knife paintings". After graduating with a Bachelor of Fine Arts from Colorado State University, Reynolds pursued a Master of Fine Arts in painting from Visa Bharati University in India in 1988. Following, Reynolds traveled the world painting in Thailand, India, Tibet, Japan, and Korea, before settling down in New Mexico, where his signature style emerged.
His vibrant, expansive paintings have recently garnered the interest of the art world at large, including being named "The Artist to Watch" in Southwest Art Magazine in 2015 and " The Most Expressive Award" from the Plein Air Painters of New Mexico. Reynolds' work is currently featured in galleries across the Southwest, including Acosta Strong Fine Art in Santa Fe, NM; the Insight Gallery in Fredericksburg, TX; Mirada Fine Art in Indian Hills, CO; Hand Arts Gallery in Los Cruces, NM; K Newby Gallery in Tubac, AZ.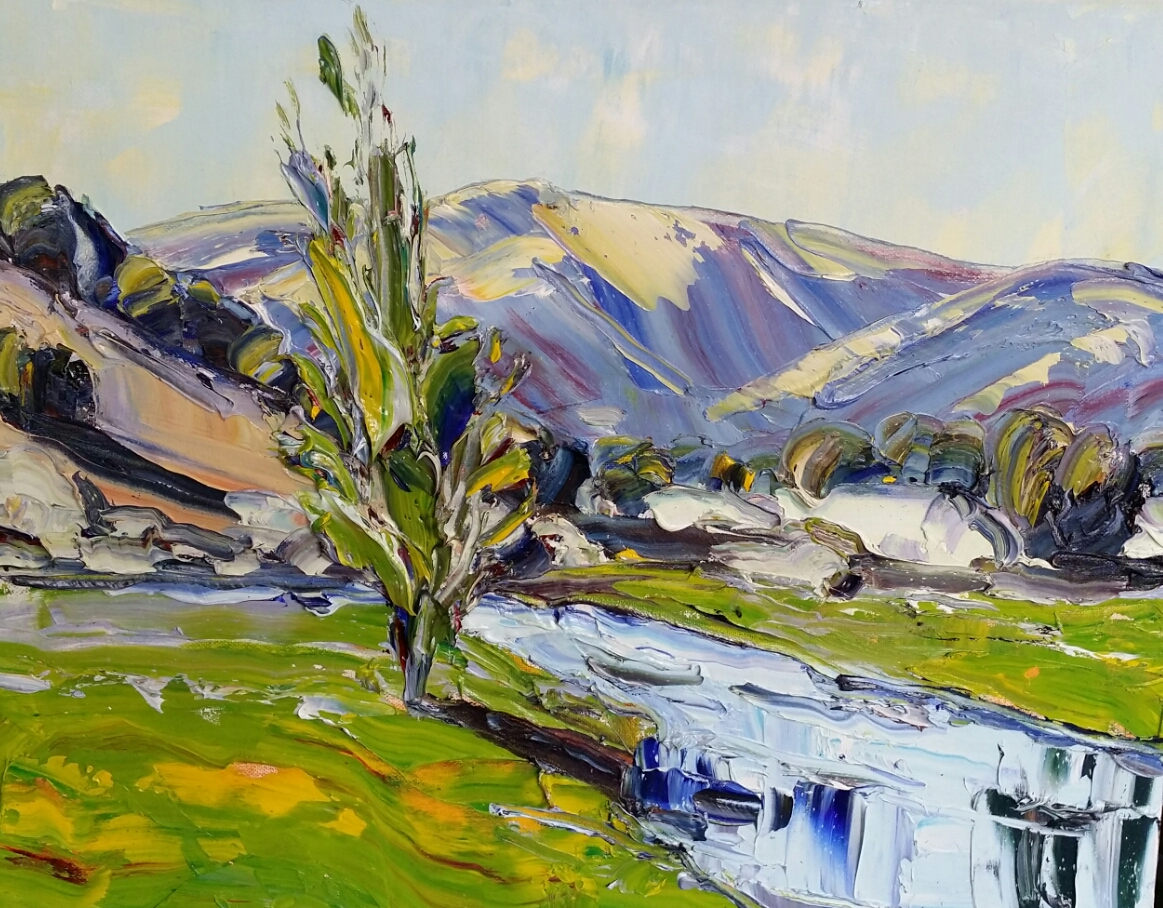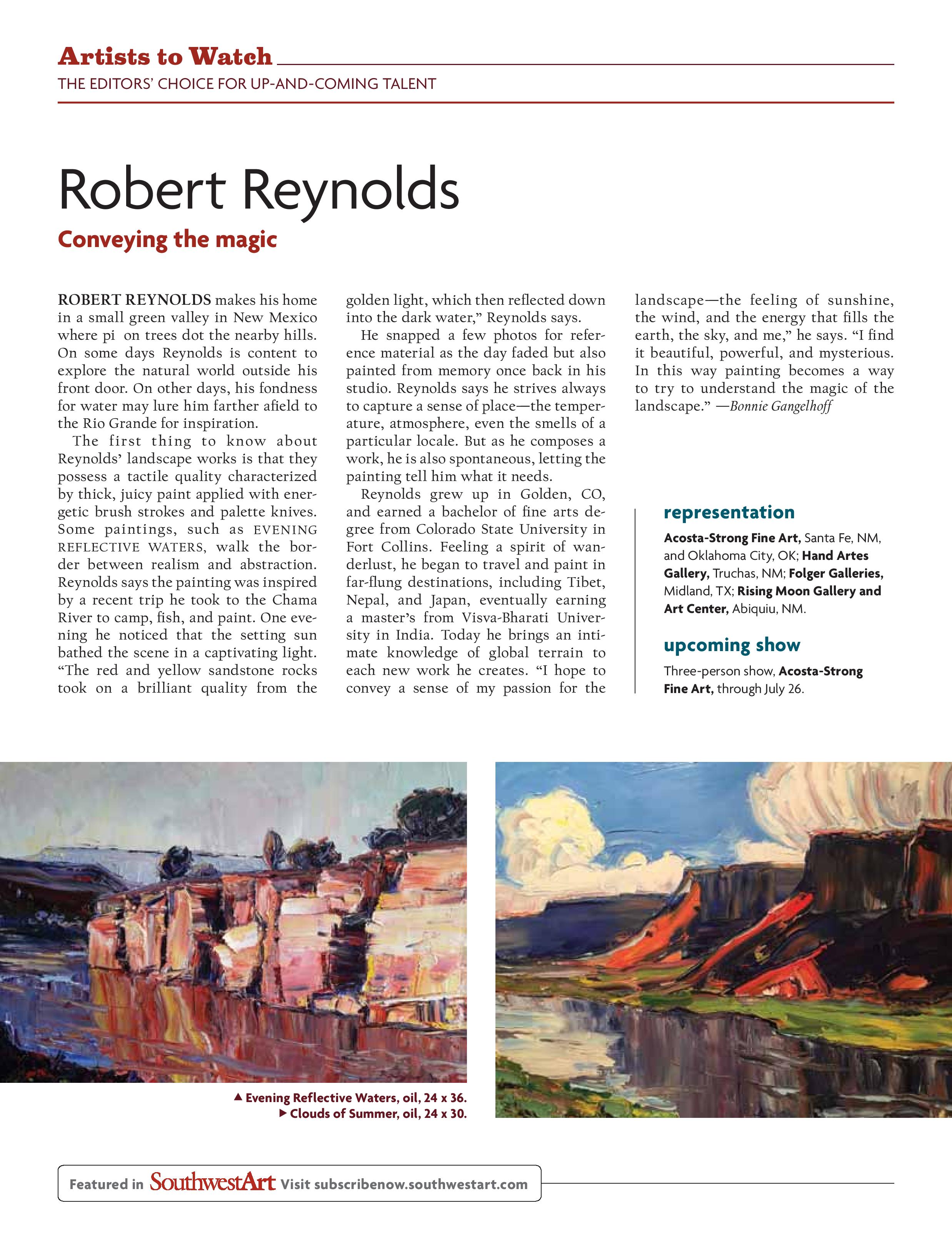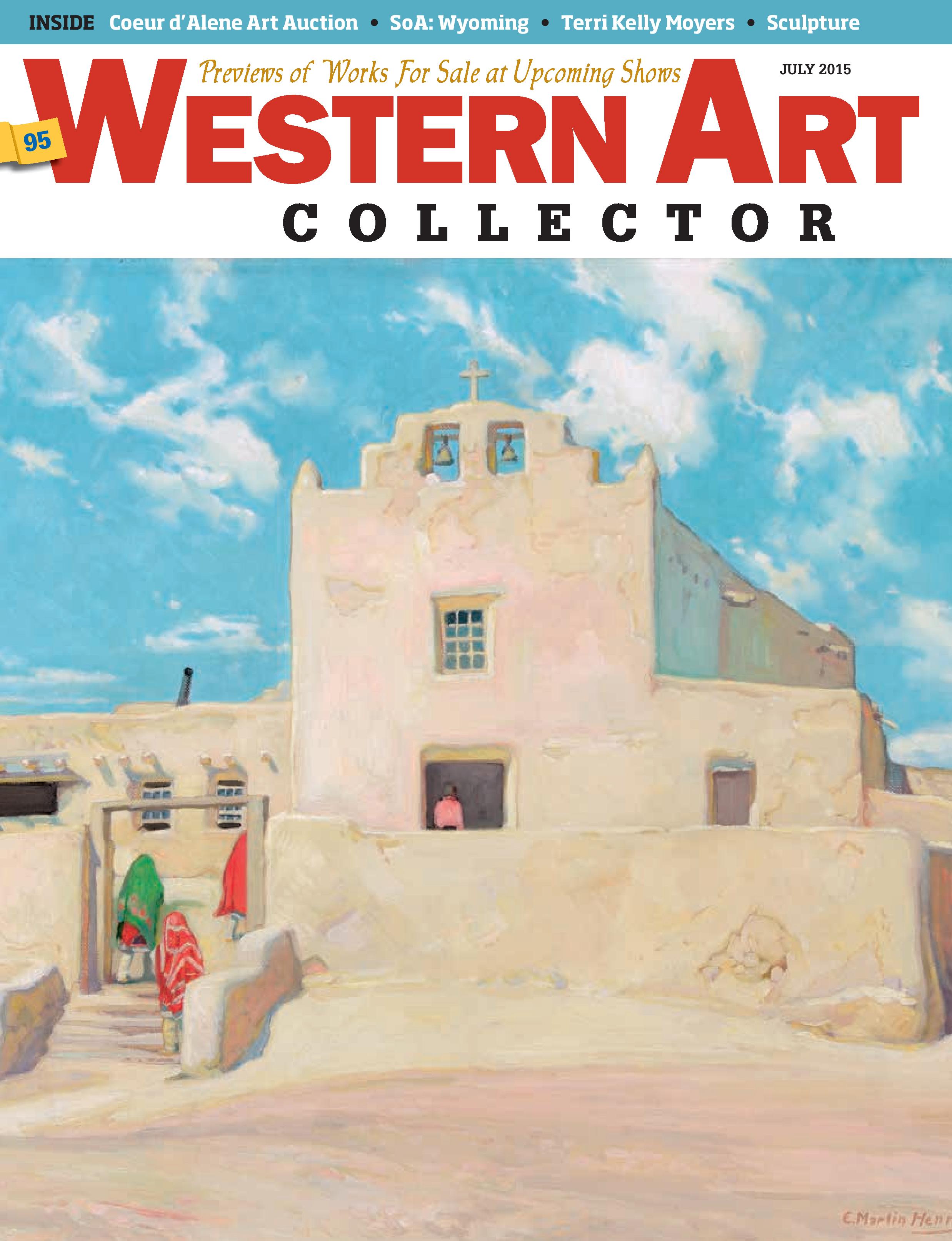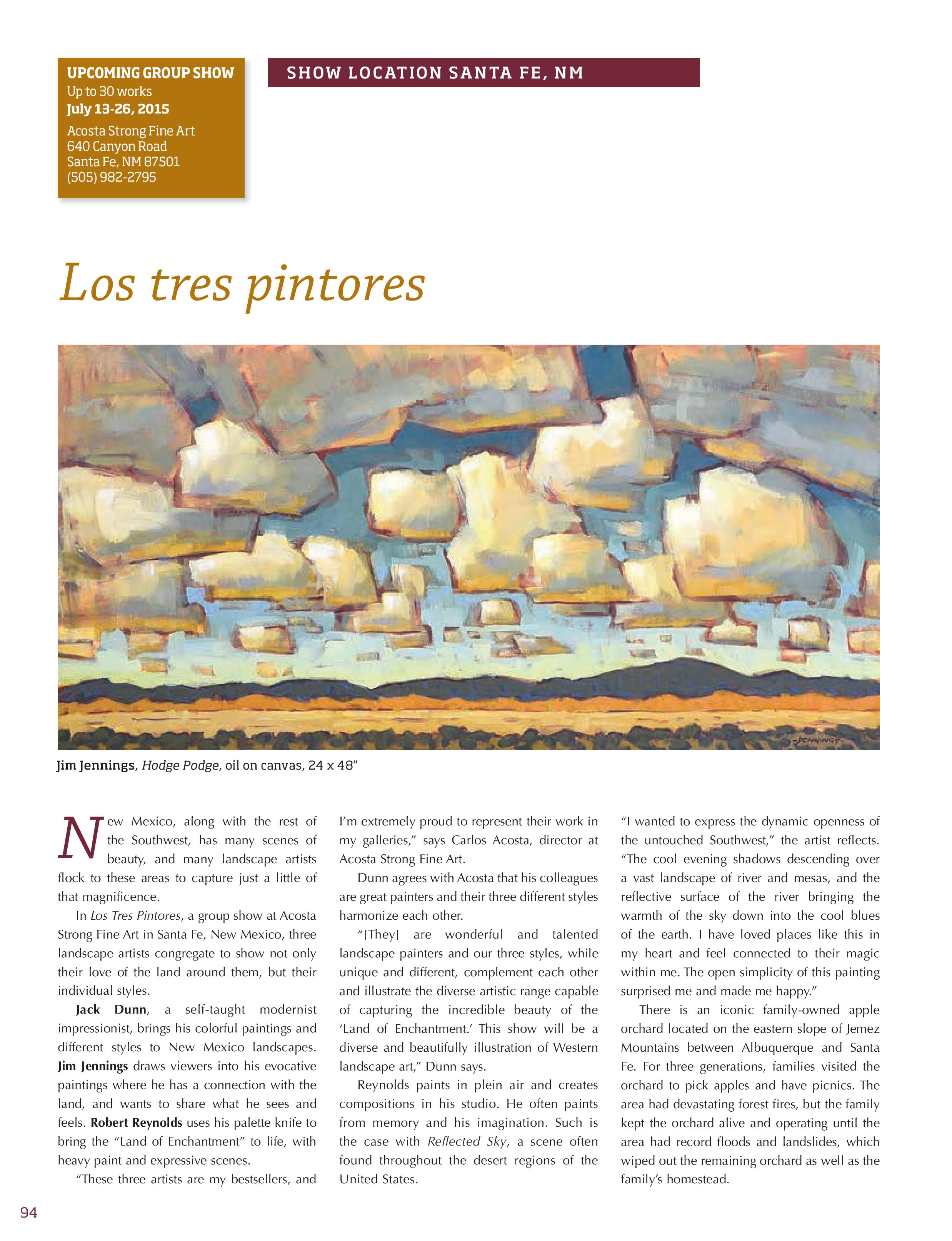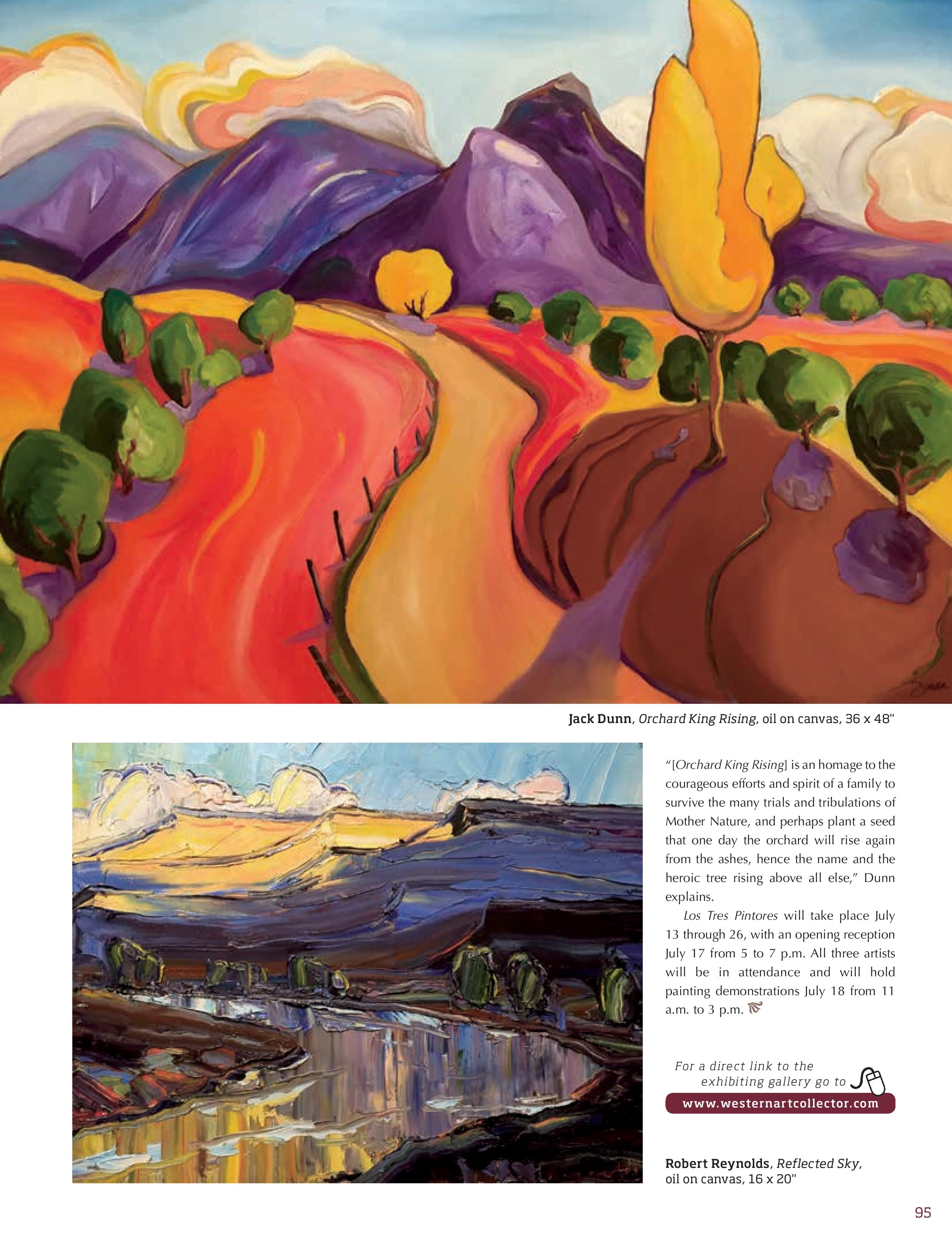 Recent Show at Acosta Strong Gallery Canyon Road, Santa Fe.